Join us for our 2018 – 2019 season!
Christmas is all about sharing! SACC is excited to share the Tobin Center stage with choirs from all over the vast San Antonio choral community in performing the world premiere of Stacey V. Gibbs' Christmas Spiritual Medley, HE IS BORN! Gibbs is a prolific composer-arranger with the ability to infuse new energy into familiar works without sacrificing authenticity or power. We will also share several other pieces with brass choir including CHRISTMAS JOY by Stephen Chatman, Daniel Pinkham's CHRISTMAS CANTATA, and JOY, a weaving together of Beethoven's stunning ODE TO JOY and Handel's JOY TO THE WORLD. The subtle tenderness of Christmas will be expressed through music from the Baltics and around the globe.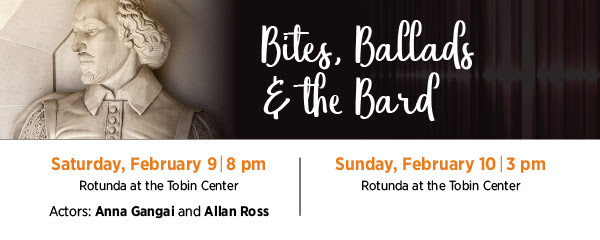 We invite you to join in a bit of theatre and music that has excited audiences throughout the ages, followed by a bite to eat! Excerpts from Shakespearean plays will be brought to life in verse and song from Macbeth, The Tempest, and The Merchant of Venice to name just a few.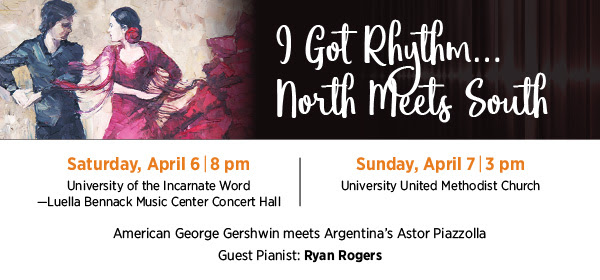 How is the North influenced by the South and vice versa? What's the glue that binds together Porgy and Bess with the finest Argentinian tango? Is Gershwin's I GOT RHYTHM somehow related to Piazzolla's OBLIVION? Come find out and hear SACC's beautiful connection of these two musical worlds. 'Who could ask for anything more?'
Concert series to include collaborative ensemble IlluMen!
2019 All-State For ALL Summer Camp
July 18th-20th
The SACC All-State for ALL Choir Camp is a low-cost day camp for learning the TMEA All-State music! The clinicians are members of the San Antonio Chamber Choir, San Antonio's professional choral ensemble, and they focus on teaching both accuracy and musicality. At the end of camp, you'll hear a free concert by SACC, then join them on stage to sing the All-State music for friends and family. The camp will be held from July 18-20, 2019.