Join us for our 2018 – 2019 season!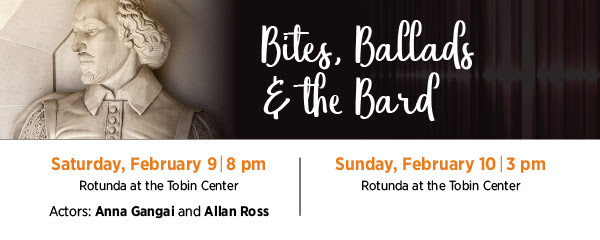 Experience the powerful poetry of Shakespeare through voice and song and a bite to eat! This special concert will feature works by Ralph Vaughan Williams, Thomas Morley, Eric Johanson, Jaakko Mantyjarvi, and others. Shakespeare's Macbeth, The Tempest, and The Merchant of Venice will be brought to life through beautiful music and the talents of local San Antonio Shakespearean actors Anna Gangai and Allan Ross.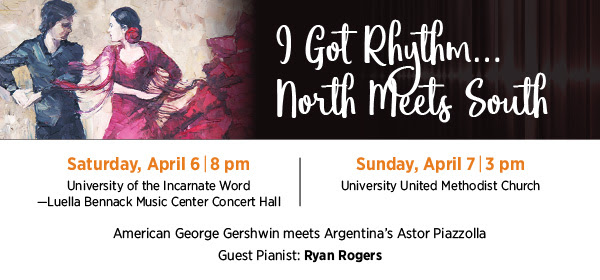 How is the North influenced by the South and vice versa? What's the glue that binds together Porgy and Bess with the finest Argentinian tango? Is Gershwin's I GOT RHYTHM somehow related to Piazzolla's OBLIVION? Come find out and hear SACC's beautiful connection of these two musical worlds. 'Who could ask for anything more?'
Concert series to include collaborative ensemble IlluMen!
2019 All-State For ALL Summer Camp
July 18th-20th
The SACC All-State for ALL Choir Camp is a low-cost day camp for learning the TMEA All-State music! The clinicians are members of the San Antonio Chamber Choir, San Antonio's professional choral ensemble, and they focus on teaching both accuracy and musicality. At the end of camp, you'll hear a free concert by SACC, then join them on stage to sing the All-State music for friends and family. The camp will be held from July 18-20, 2019.