The Alamo City Street Choir Mission Statement

The Alamo City Street Choir offers a musical outlet for those experiencing homelessness and severe disadvantage. Their voices of hope and wisdom will bring the community to a higher level of beauty through the art of singing.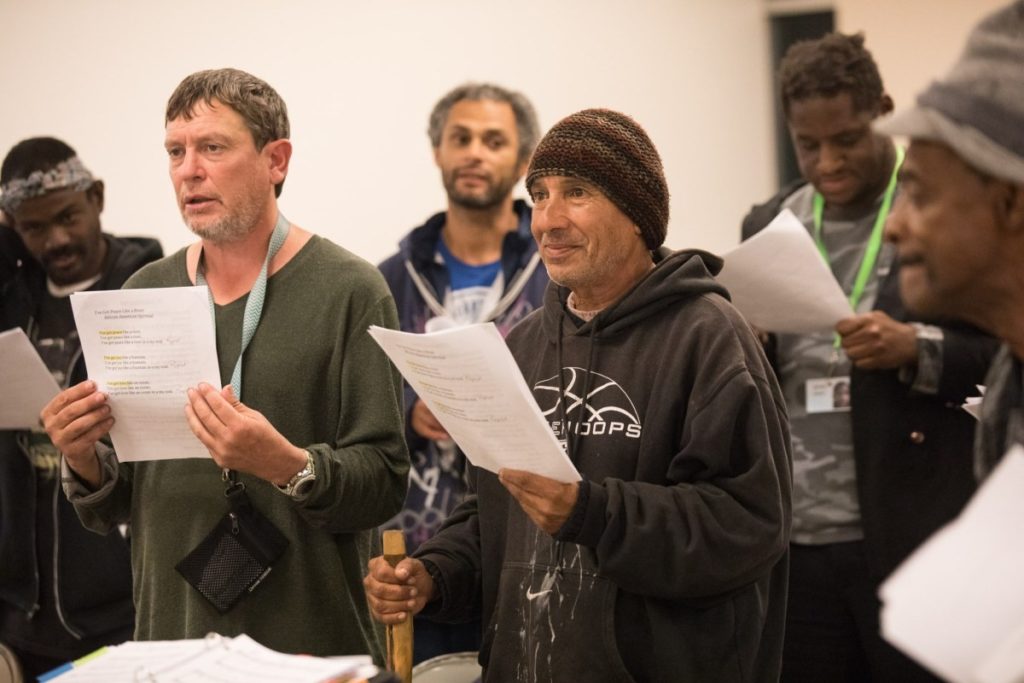 News & Updates
***COVID-19 UPDATE March 16, 2020: In response to the COVID-19 pandemic, Alamo City Street Choir rehearsals are currently suspended until further notice. We are monitoring the situation and will let you know when rehearsals will resume. If you have any questions, please contact Tracy Powers at tracy@alamocitystreetchoir.org.***
The Alamo City Street Choir and the Travis Park Sanctuary Choir joined SACC for a concert benefiting Corazon Ministries, an organization devoted to serving those experiencing homelessness. All the proceeds went to help rebuild Corazon's home at Travis Park Church after a recent thunderstorm caused severe damage and a collapsed roof. 
Rehearsals
The Alamo City Street Choir meets weekly for rehearsals on Wednesday evenings at 5:15 p.m.
Travis Park Church, 230 E Travis St, San Antonio, TX 78205
Featured Articles
San Antonio homeless lift their spirits, find a home in song – San Antonio Express-News, November 27th, 2019
New Alamo City Street Choir Lets Homeless Raise Voices in Song While Aiding Damaged Church – Rivard Report, December 6th, 2019
Support the Alamo City Street Choir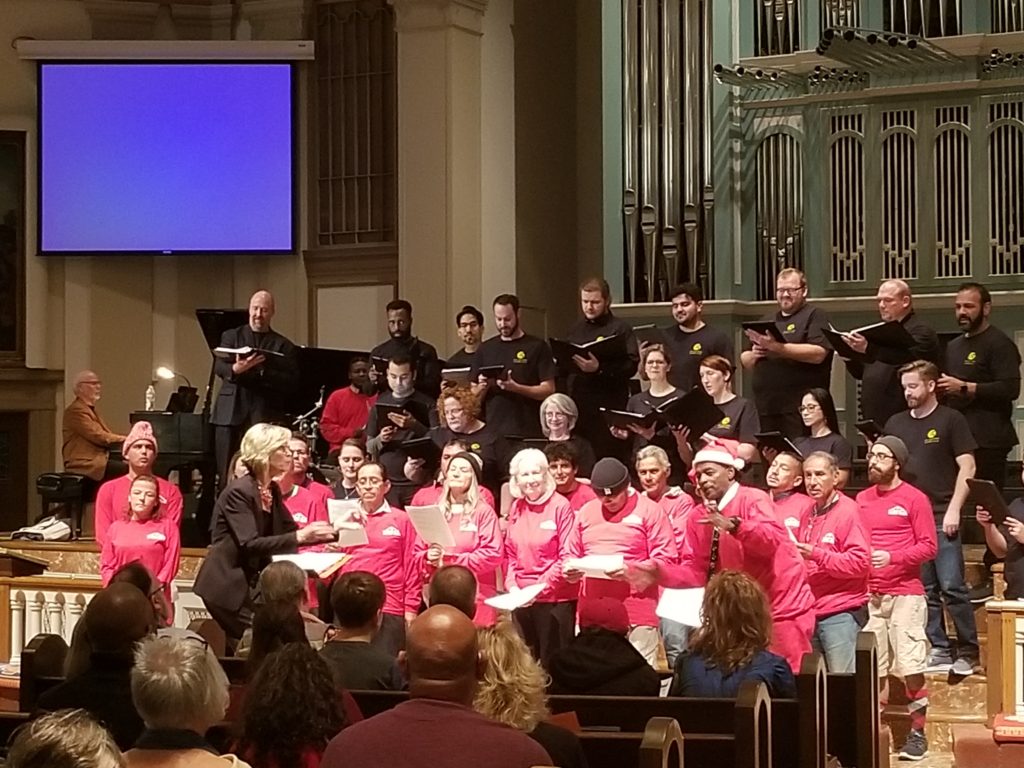 Contact Us
Tracy Bjella Powers, Alamo City Street Choir Director: tracy@alamocitystreetchoir.org
Roland Barrera, San Antonio Chamber Choir Executive Director: rbarrera@sachamberchoir.org