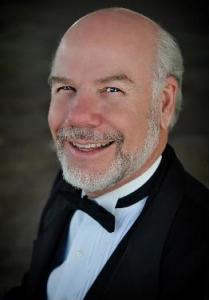 Rick Bjella is Artistic Director for the San Antonio Chamber Choir.
Rick formerly served as professor and Director of Choral Studies at Texas Tech University. Since Bjella joined Texas Tech in 2009, its choir rose to new heights, performing as the only college choir to sing at the 2012 TMEA Convention in San Antonio and at the 2013 National ACDA Convention in Dallas.
Previous to 2009, Rick served as the Director of Choral Studies at the Conservatory of Music at Lawrence University in Appleton, Wisconsin. Bjella has conducted outside the United States in Prague, Paris, Lucerne, Vilnius, Seoul, and London, and has guest conducted over 375 festivals and workshops in 31 states and led numerous All-State choirs. His choral arrangements have received national recognition and have been performed in 32 states. Rick has been awarded the Hanns Kretzchmar Award for Excellence in the Arts (2006), the 'Lawrence Excellence in Teaching Award' (2007) and The Morris Hayes 'Lifetime Achievement Award' (2013) from the Wisconsin Choral Directors Association.