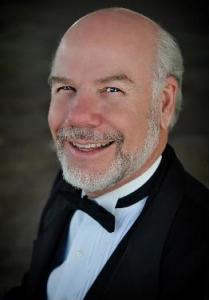 Richard Bjella has distinguished himself as a conductor, clinician, choral pedagogue, and choral arranger. In 2014 Bjella was appointed Artistic Director of the San Antonio Chamber Choir. Their most recent CD, UNFROZEN: A Baltic Christmas received Grammy attention in 2018.
He recently retired from Texas Tech University, but previous to his work in Lubbock, Bjella served 25 years as Director of Choral Studies at the Lawrence Conservatory of Music, leading the Concert Choir in an acclaimed performance at the 2009 National ACDA Convention. The Texas Tech University Choir has been celebrated for its excellence in Carnegie Hall, Orchestra Hall, at TMEA convention appearances, and at the 2013 ACDA Convention.
Bjella has presented workshops at several ACDA national and regional conventions and has been a headliner for countless events from Alaska to Florida for teachers and students alike. It has also been his honor to conduct and present masterclasses around the world and at over 400 festivals and workshops in 33 states, including several appearances at Lincoln Center, Orchestra Hall, and Carnegie Hall. He has also presented workshops and conducted in South Korea, England, France, Switzerland, Lithuania, Colombia, Haiti, Estonia, and Italy.  This year he is conducting and leading workshops in 10 universities from Colorado to Florida, doing countless festivals with high school students and will be the choral editor for the San Antonio Chamber Choir Choral Series with Hal Leonard beginning in 2021.
He is also active in the promotion of creative choral programming and is a contributing writer for The Oxford Handbook of Choral Pedagogy (2017) with his chapter, The Art of Successful Programming: Study, Selection, and Synthesis.
Bjella was recipient of a '2017 Professing Excellence Award' at Texas Tech University and the Lawrence University teaching award in 2008. This award is given to outstanding faculty who go "above and beyond," both inside and outside the classroom, to impact student learning and academic success.  He was also honored to receive the Lawrence Award for Teaching Excellence in 2008 and the 'Morris Hayes Lifetime Achievement Award' from the Wisconsin Choral Directors.