SACC "All-State for ALL" Choir Camp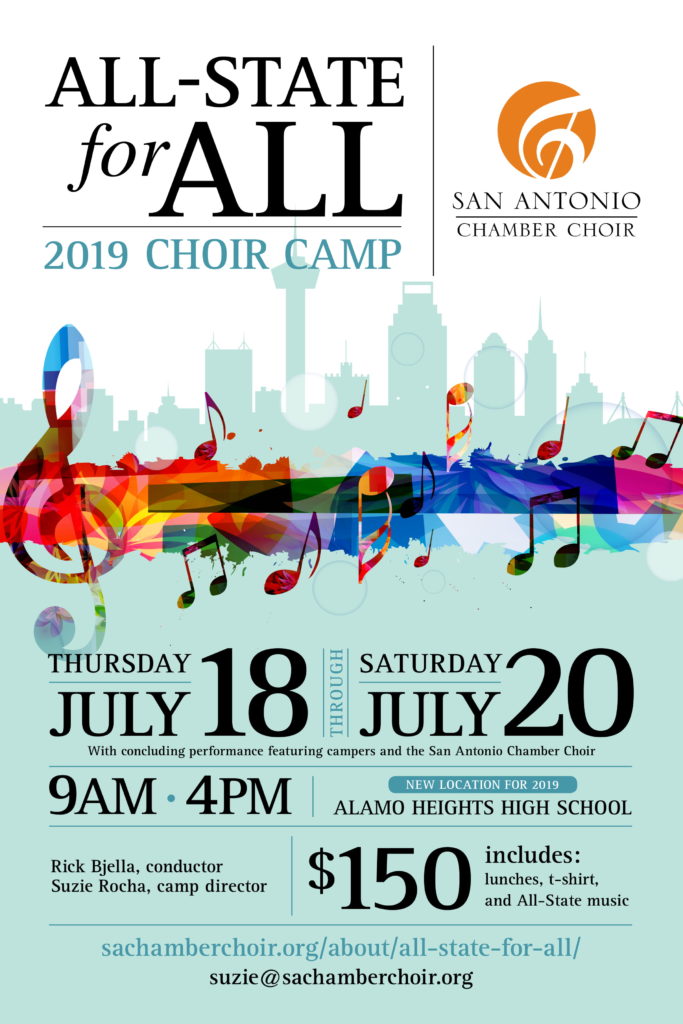 The SACC All-State for ALL Choir Camp is a low-cost day camp for learning the TMEA All-State music!  The clinicians are members of the San Antonio Chamber Choir, San Antonio's professional choral ensemble, and they focus on teaching both accuracy and musicality.  At the end of camp, you'll hear a free concert by SACC, then join them on stage to sing the All-State music for friends and family.  This year's camp was held July 18-20, 2019 at Alamo Heights High School.
Click Here to Donate to the Scholarship Fund
Check back soon for information about next year's camp!