Join us for our 2016 – 2017 season!
The San Antonio Chamber Choir offers a rich, professional musical experience for choral love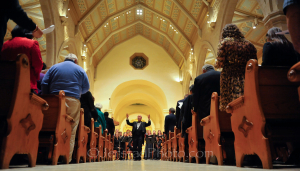 rs across South Texas. Come join us this season for our concerts showcased in the state-of-the-art Tobin Center of the Performing Arts and in other beautiful venues around San Antonio!
Mark your calendars for our concerts listed below. Ticket information available in early September 2016.

February 25—26, 2017
The Mozart effect: Composers moved by Mozart
February 24th, 7.30 PM—Rotunda at Tobin Center for the Performing Arts  
February 25th, 7.30 PM—University United Methodist Church
February 26th, 3:00 PM—Rotunda at Tobin Center for the Performing Arts              
July 17—19 – 2nd Annual All-State For ALL Summer Choir Camp